Novice
Welcome to the 2018 Novice Homepage!
Thank you everyone who submitted their applications for the Jack Crosby teams. The Crosby Team Players are:
Gold -
Luke Banks
Kyan Berar
Ashton Campbell
Jacob Cusker
Matty Dane
Xander Dibble
Xander Freeman
Kaleb Hamaoka
Bryder Ibsen
Ivan Krmpotic
Cohen Lochhead
Haydn Price
Declan Quinn
Malcolm Richardson
Charlie Robinson
Marko Udovicic
Silver -
Dominic Allegretto
Brady Ashworth
Carter August
Trygg Cook
Brady Desharnais
Marcus Hasselmann
Ben Hewitt-Richards
Bryce Joostema
Kaden Kamacho
Ben Lochhead
Korbin Lonquist
Alec McNamara
Michael Mollica
Tevin Schmidt
Matteo Valente
Jayden Wong
Bronze -
Lucas Aragon
Nathan Arnott
James Bennett
Jackson Carmichael
Ryan Chow
Nolan Cook
Morgan Granville
Isak Hanson
Ryan LaCroix
Brody Lawrence
Ethan Maglio
Ashwin Manhas
Xavier Morrison
Jack Northcott
Sonny Ostensen
Brady Stopa
Rafferty Wong
Coaches will reach out to their teams shortly with details about games and schedules. Good luck to all of the teams!
Tournaments
What a great end to the season for our A1 teams at the Golden Spike Tournament. It was a hard fought battle for Gold & Silver with the game going into Sudden Death Overtime! The A1-1 team ended up victorious taking home the gold and the A1-2 team took home the silver. Great job to both teams!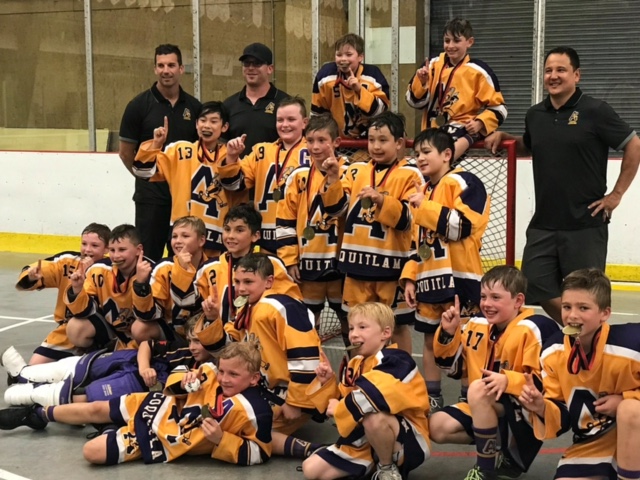 Both of our A1 teams together!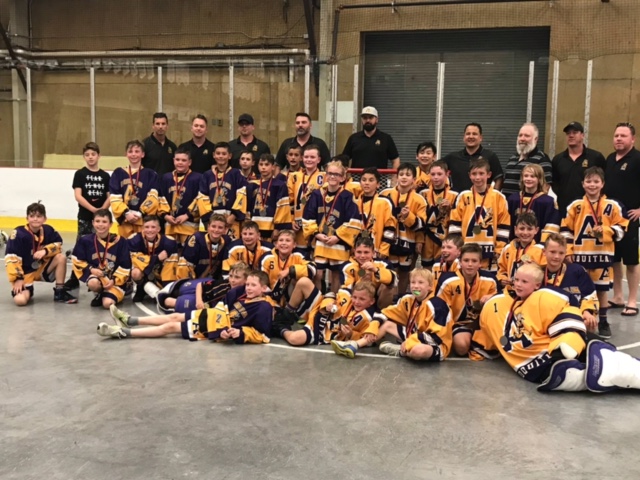 Novice C1 finished off the Richmond Salmon Festival with a Silver Medal and then took it easy at practice with a players vs coaches game in full gear!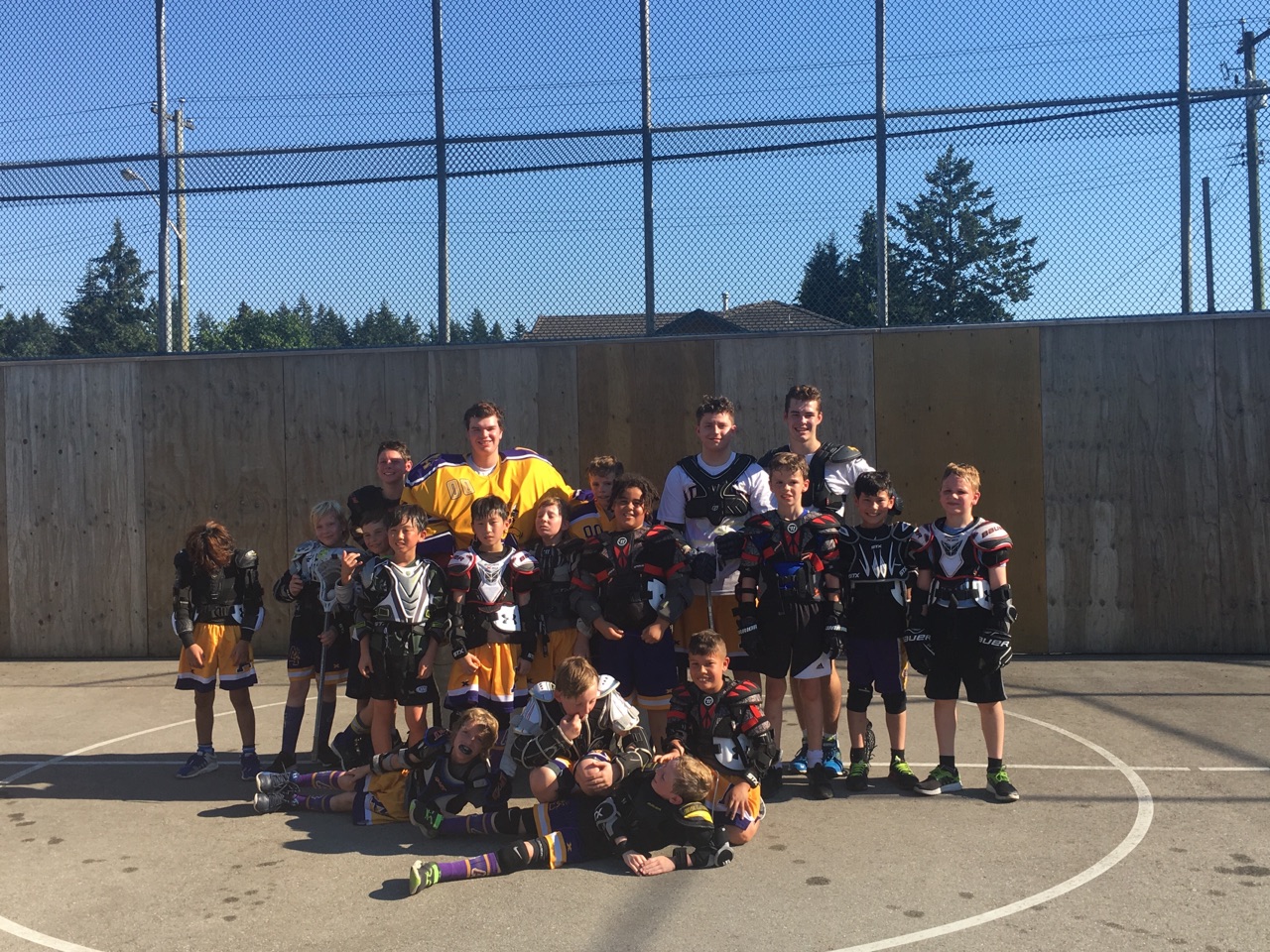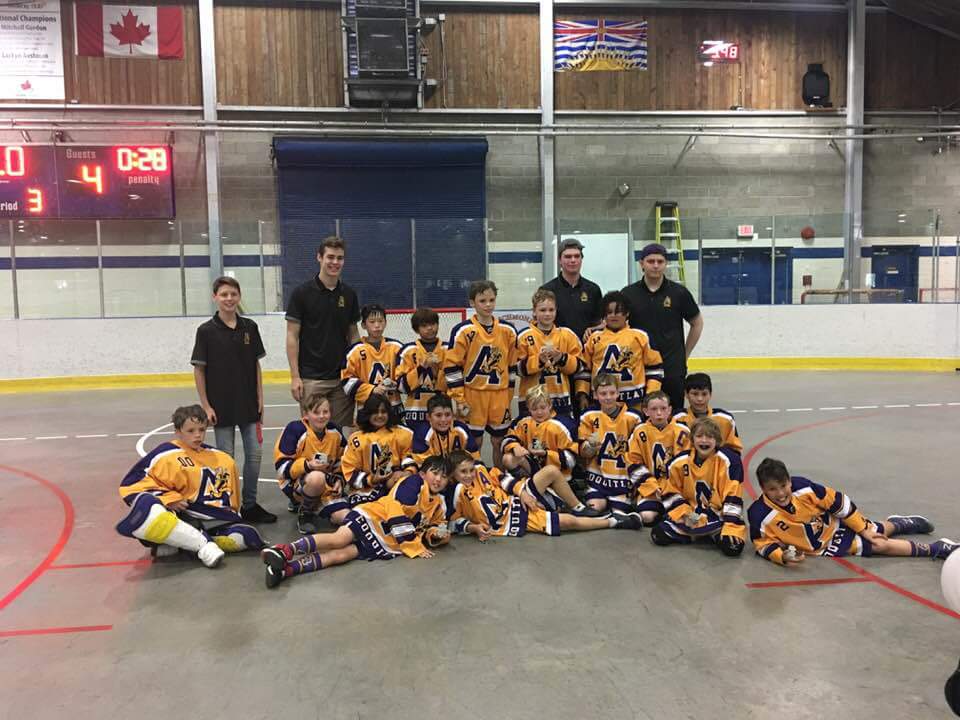 Novice B1 had a great showing at the Richmond Salmon Festival coming home with Gold Medals! WTG team!
Novice C1 had a great time at the Richmond Salmon Festival and are playing for Gold this afternoon! (update to come) Here are a few memorable game MVP moments their team manager captured and shared.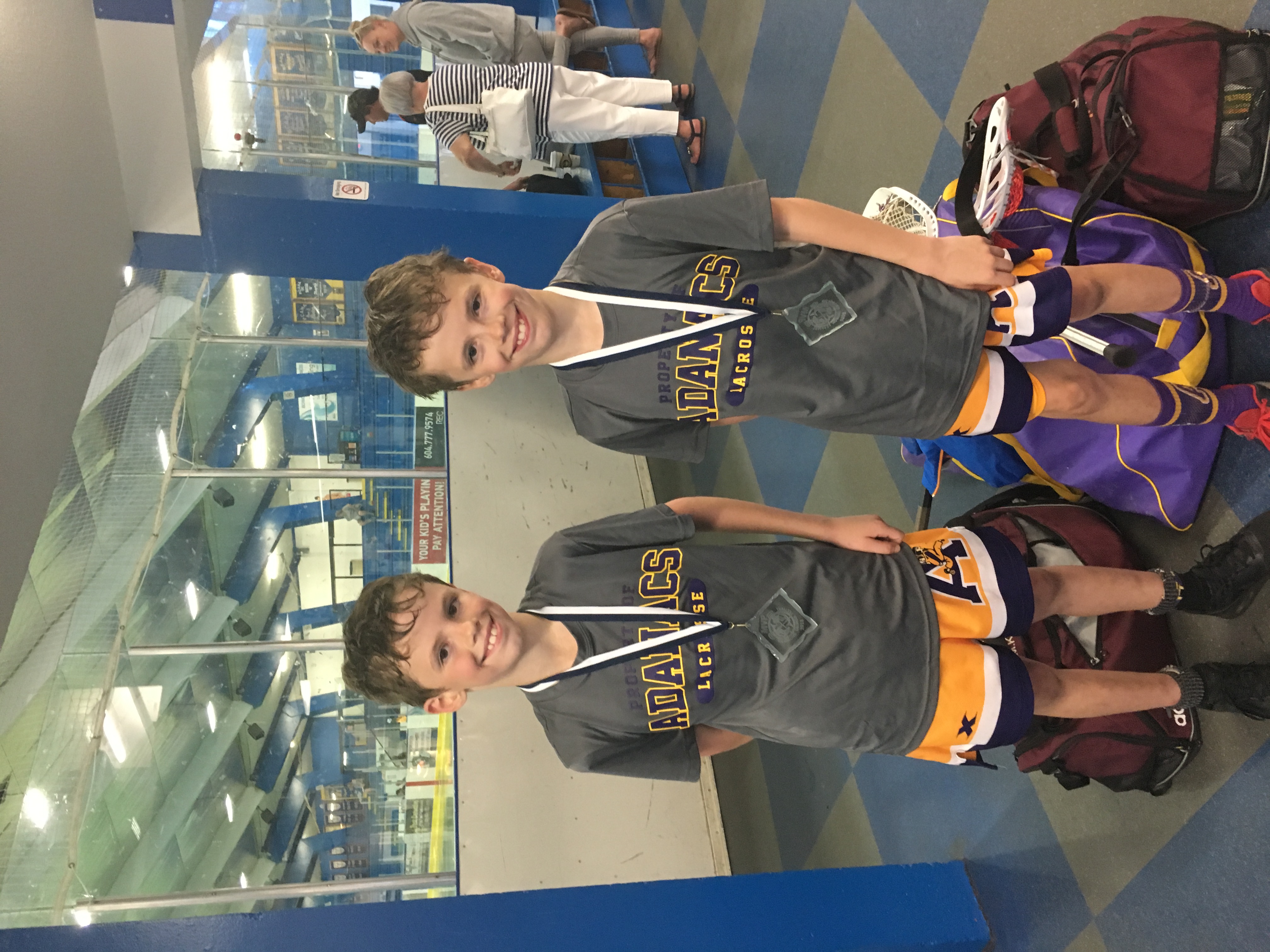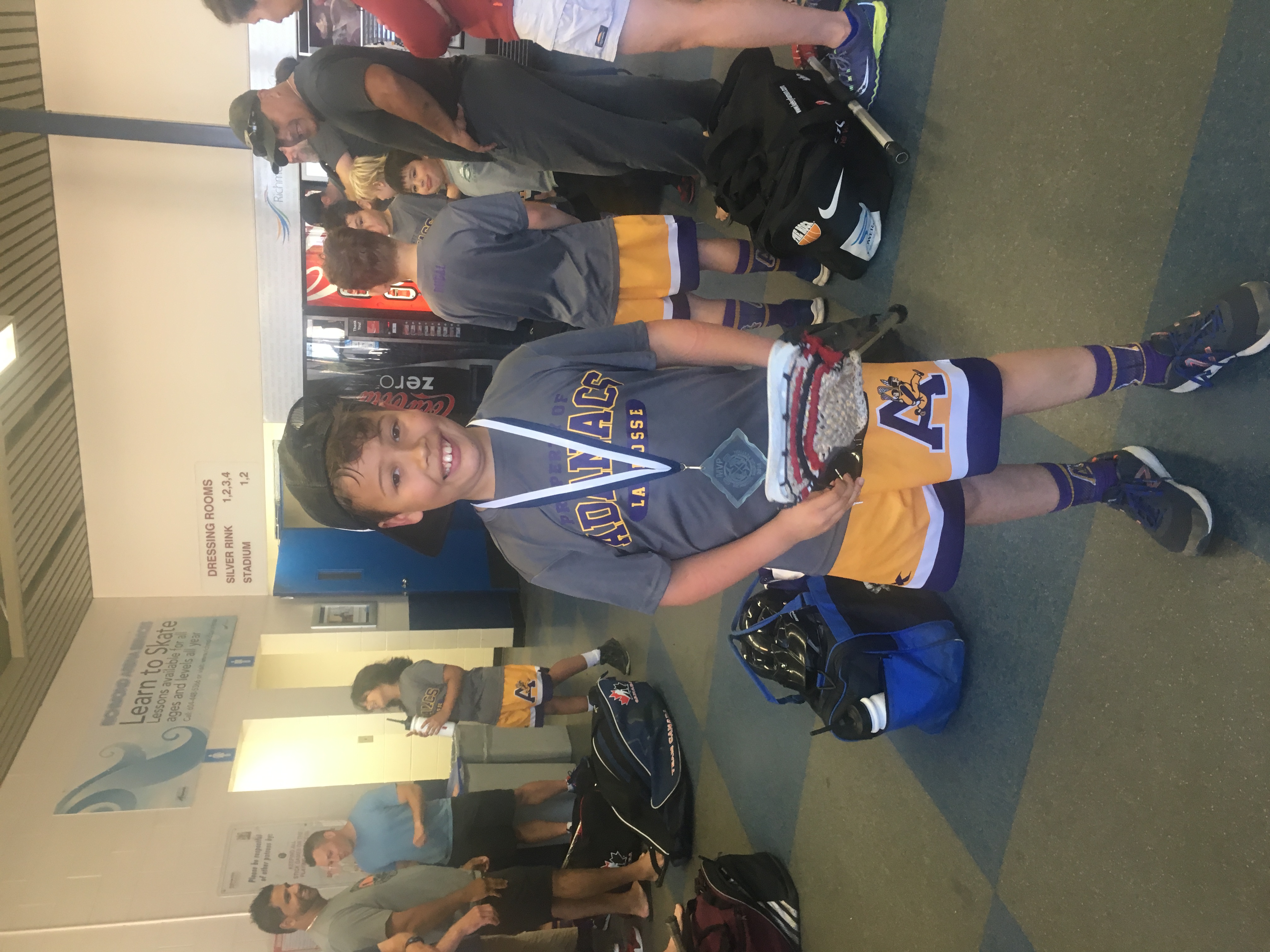 After going undefeated into the gold medal game our Novice A1-2 team ended up with silver in a tough 7-6 loss against Ridge Meadows at the Bellie Bowl in New Westminster. Such sad faces :(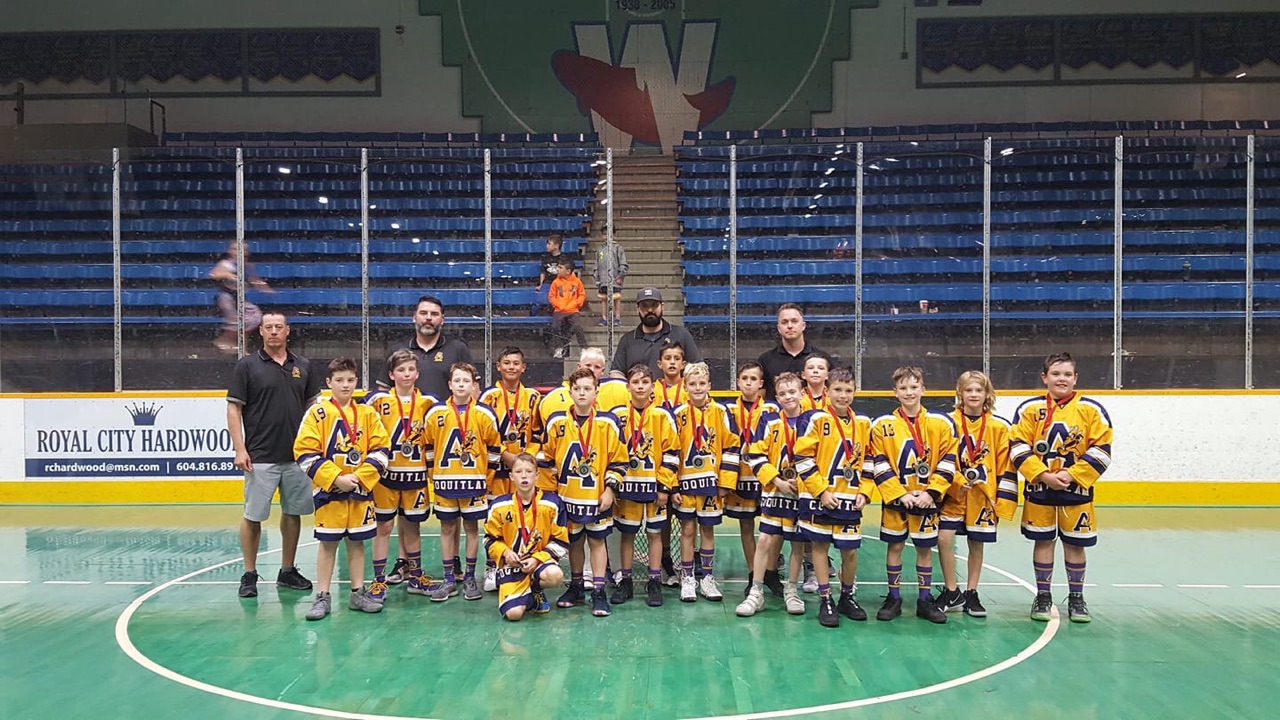 Congratulations to our Novice B2 team for having an outstanding tournament run in Juan de Fuca. They went 5 & 0 undefeated for the tournament and brought home the Gold! To top it off they also won the most sportsmanlike award for the tournament. Way to go boys & coaches!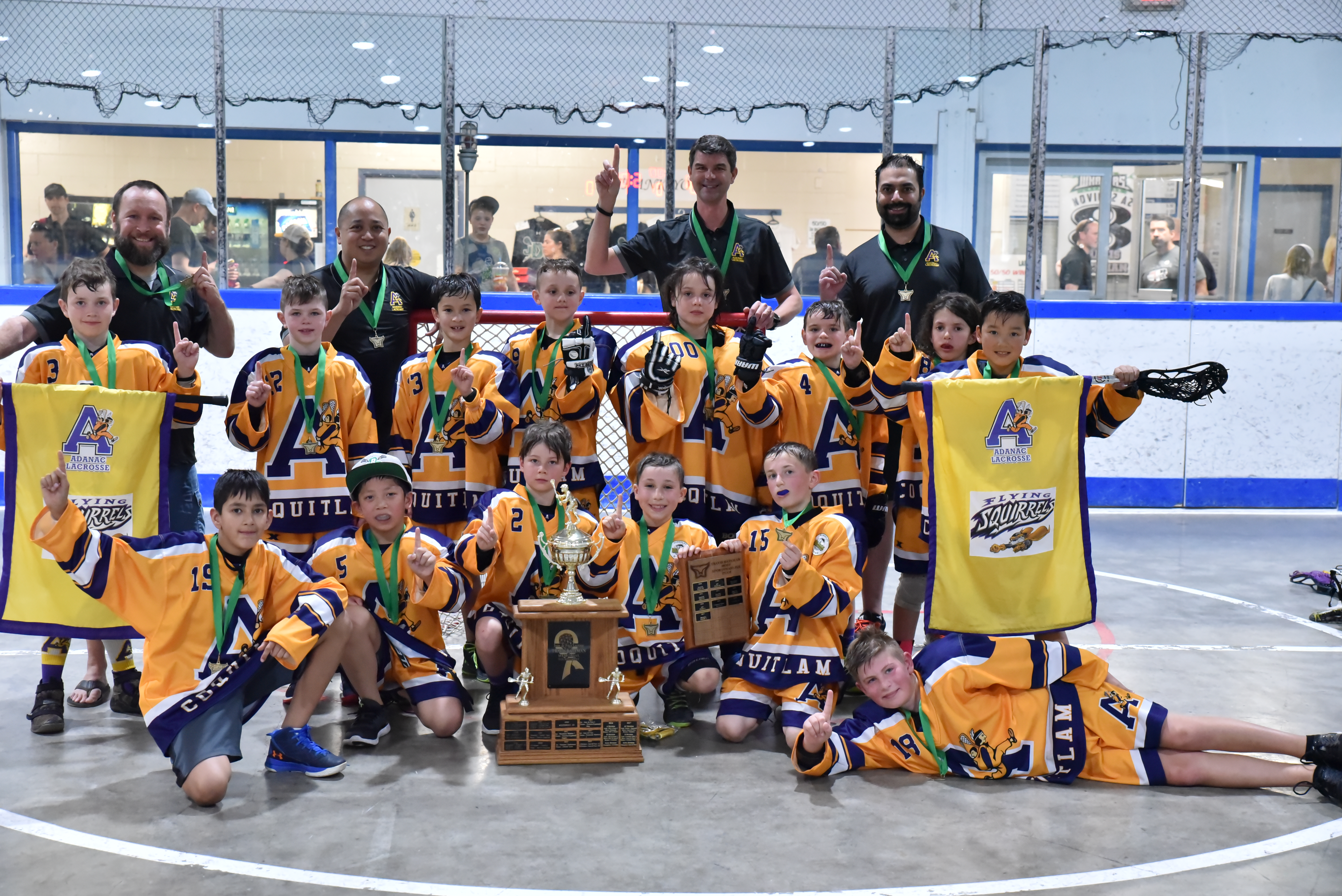 If you have any questions, please contact Natasha at novice@coquitlamlacrosse.ca .